Shipping, Exchanges and Returns

We'll notify you as soon as this item is back in stock.
Can't wait? Here's some other great pairs in stock in your size:
Shopping for someone else? Send a gift card »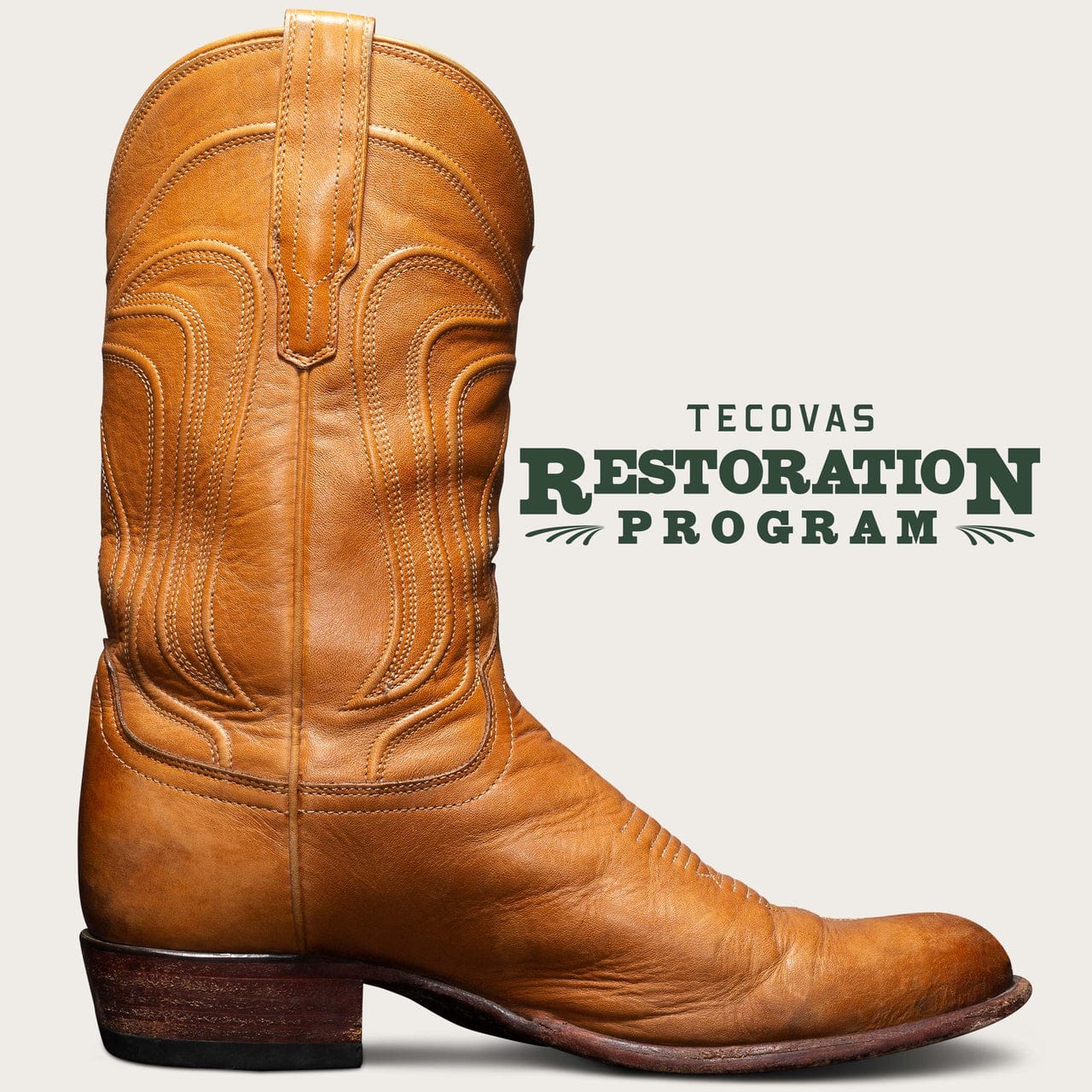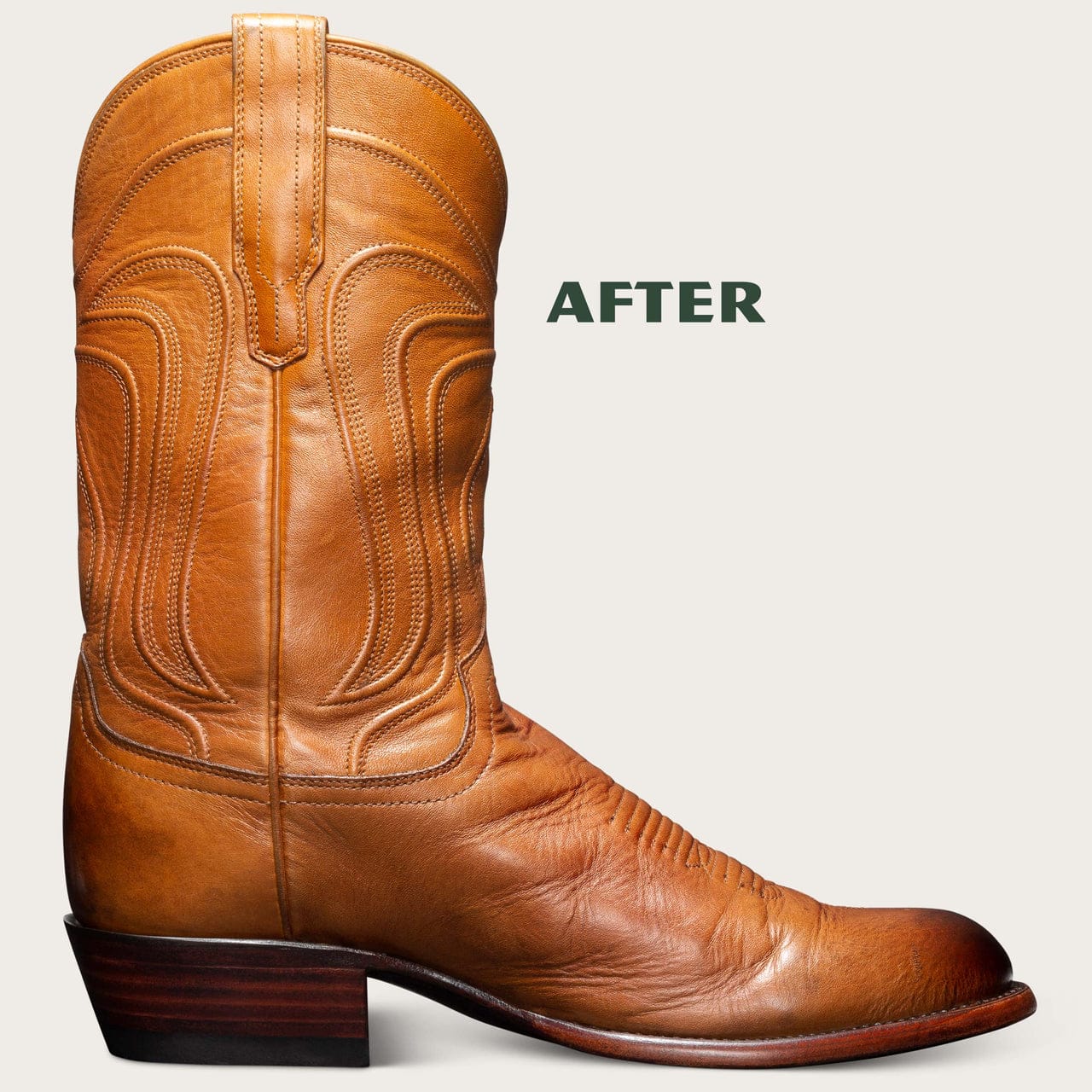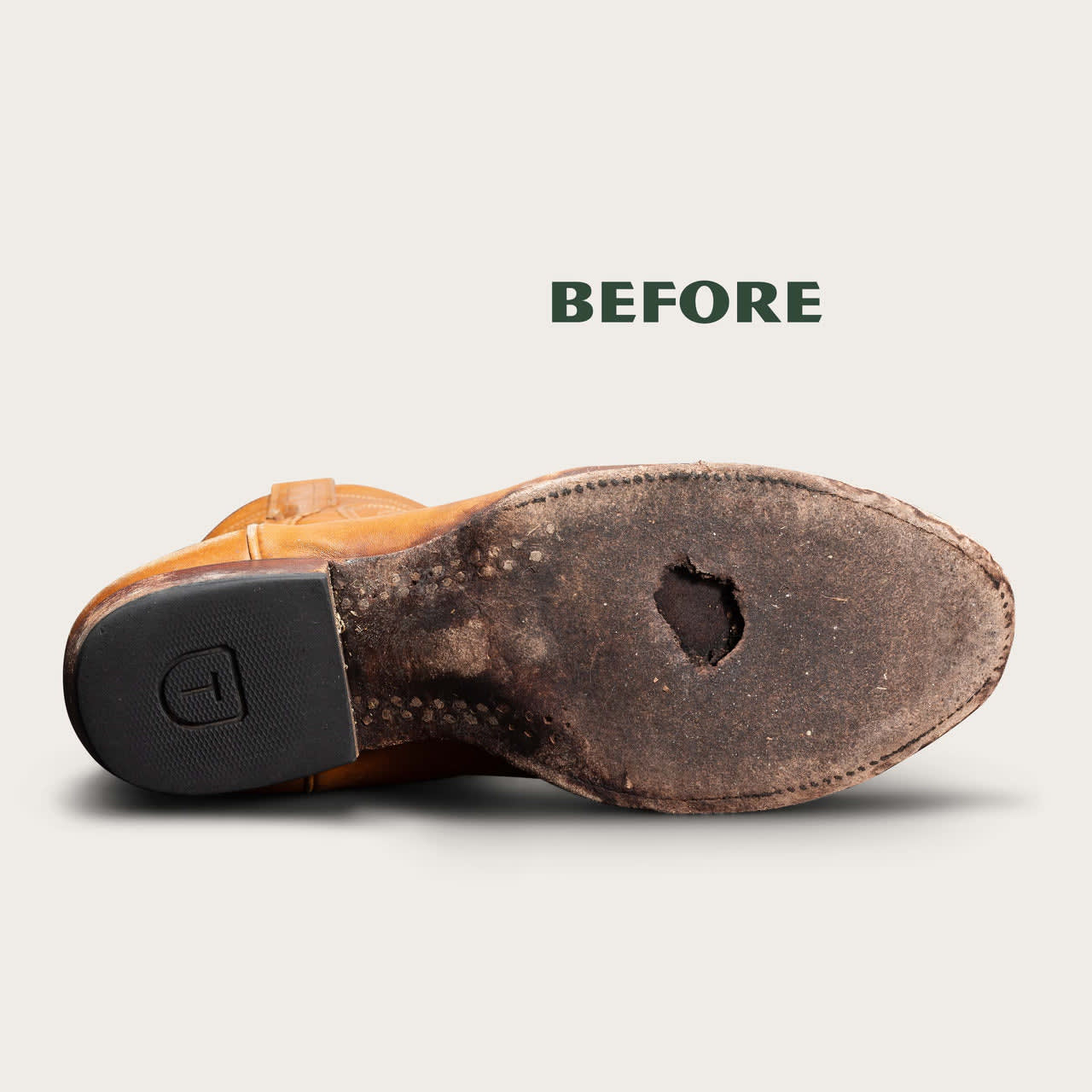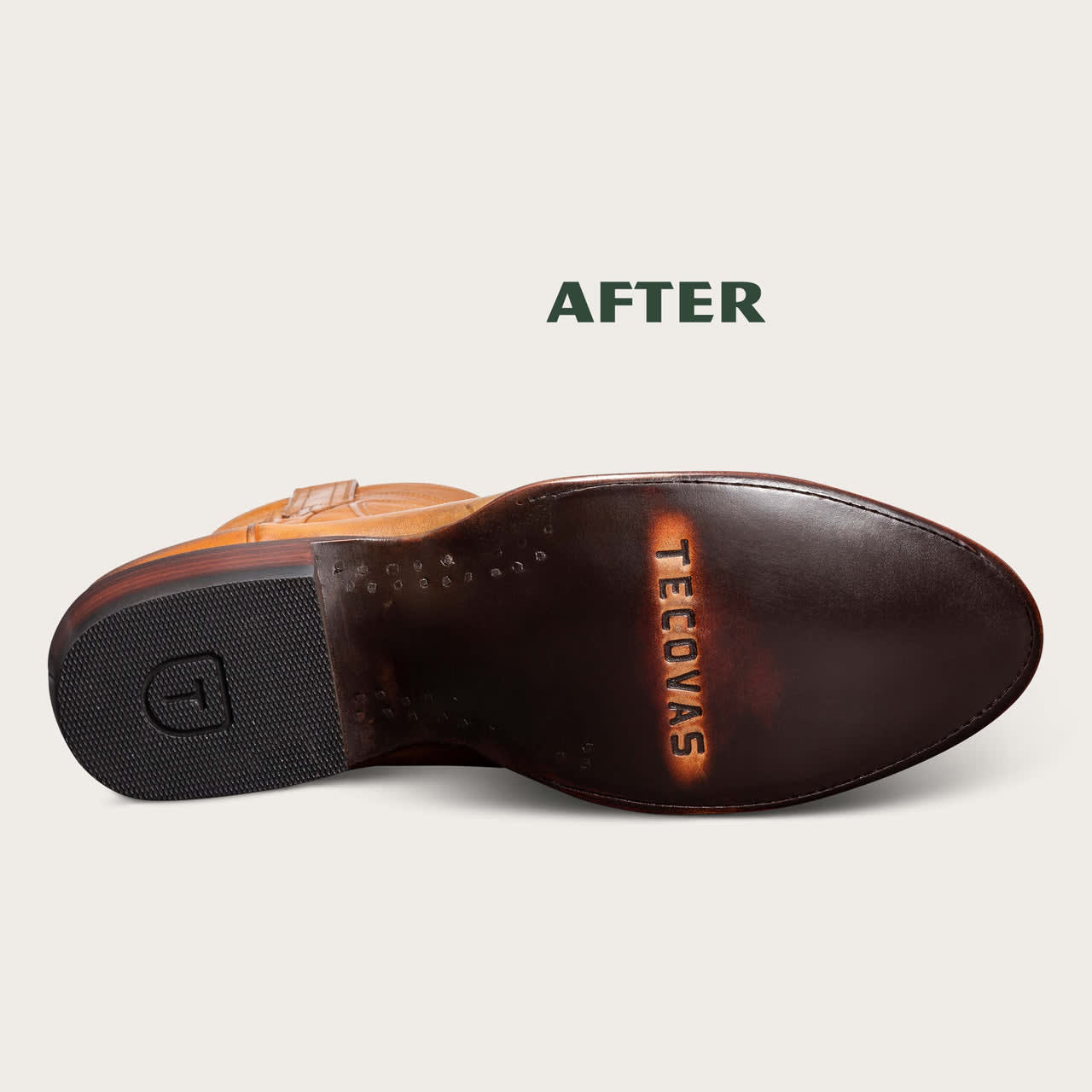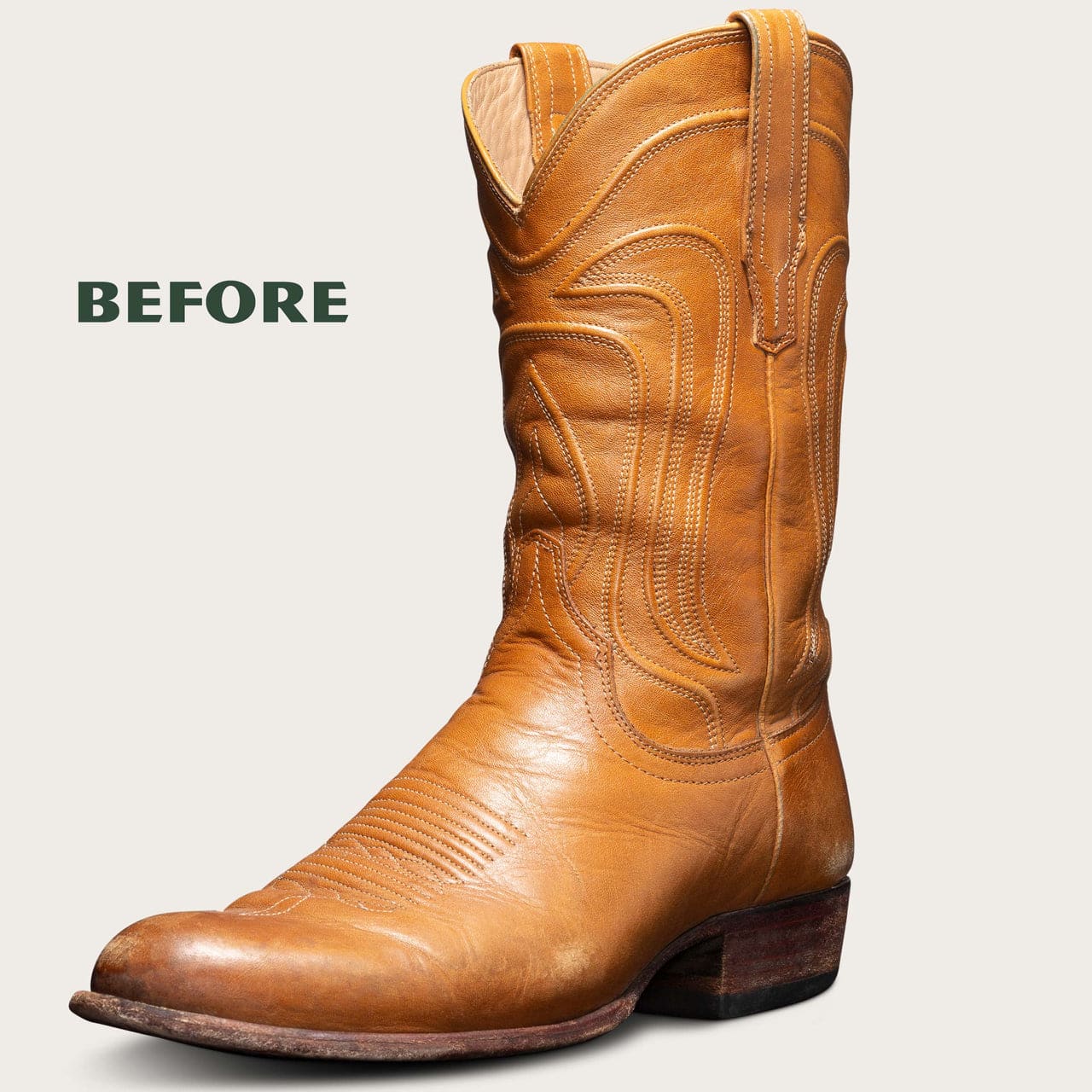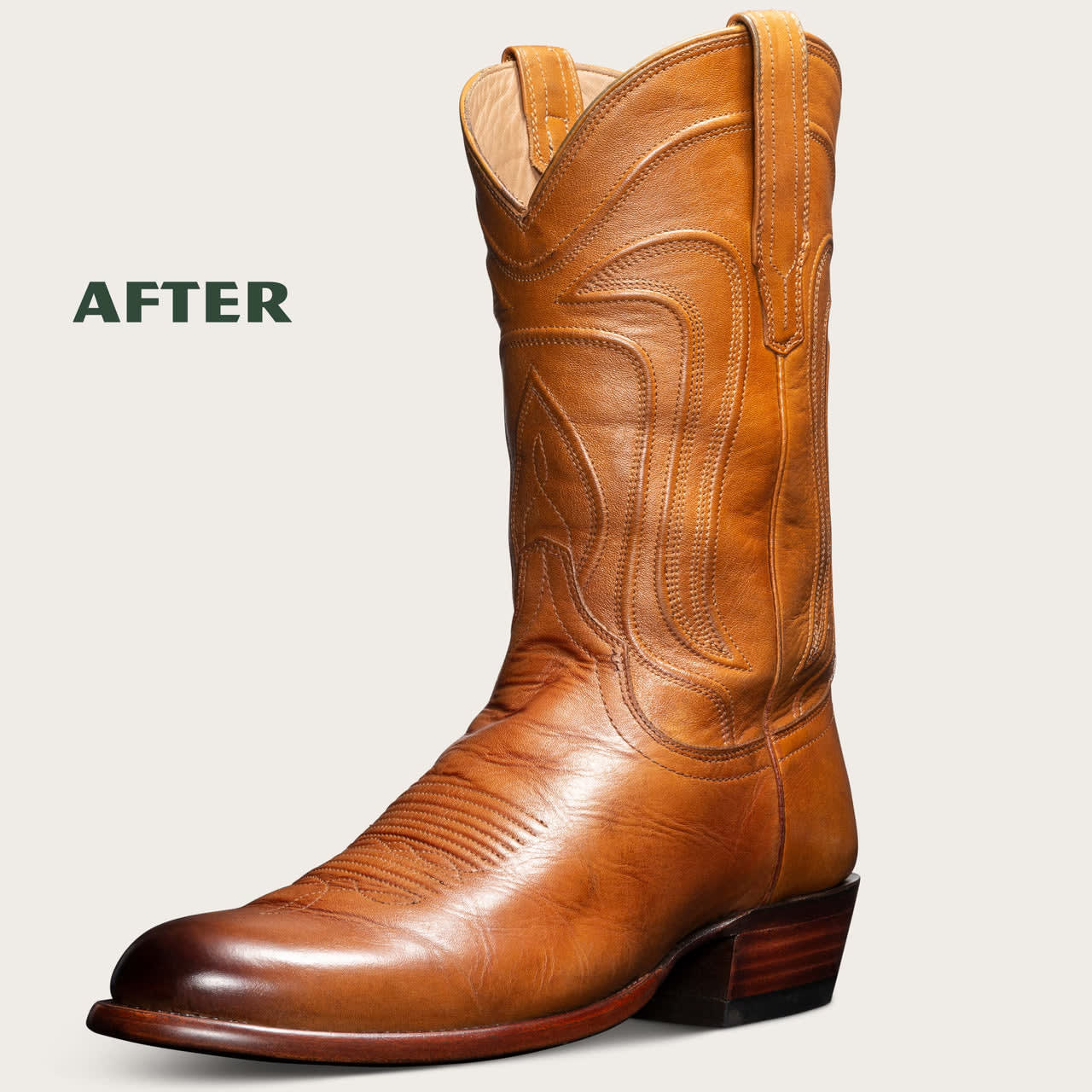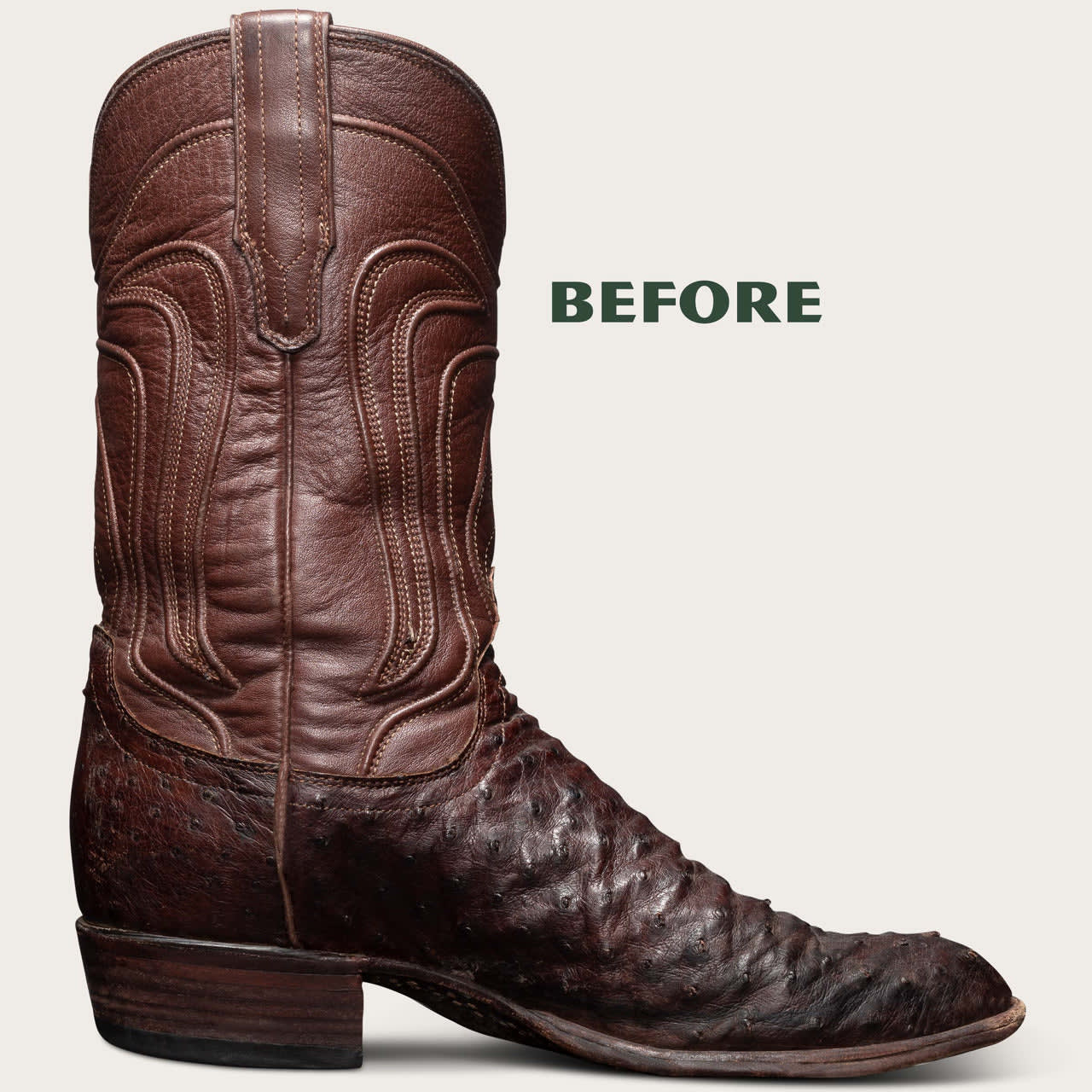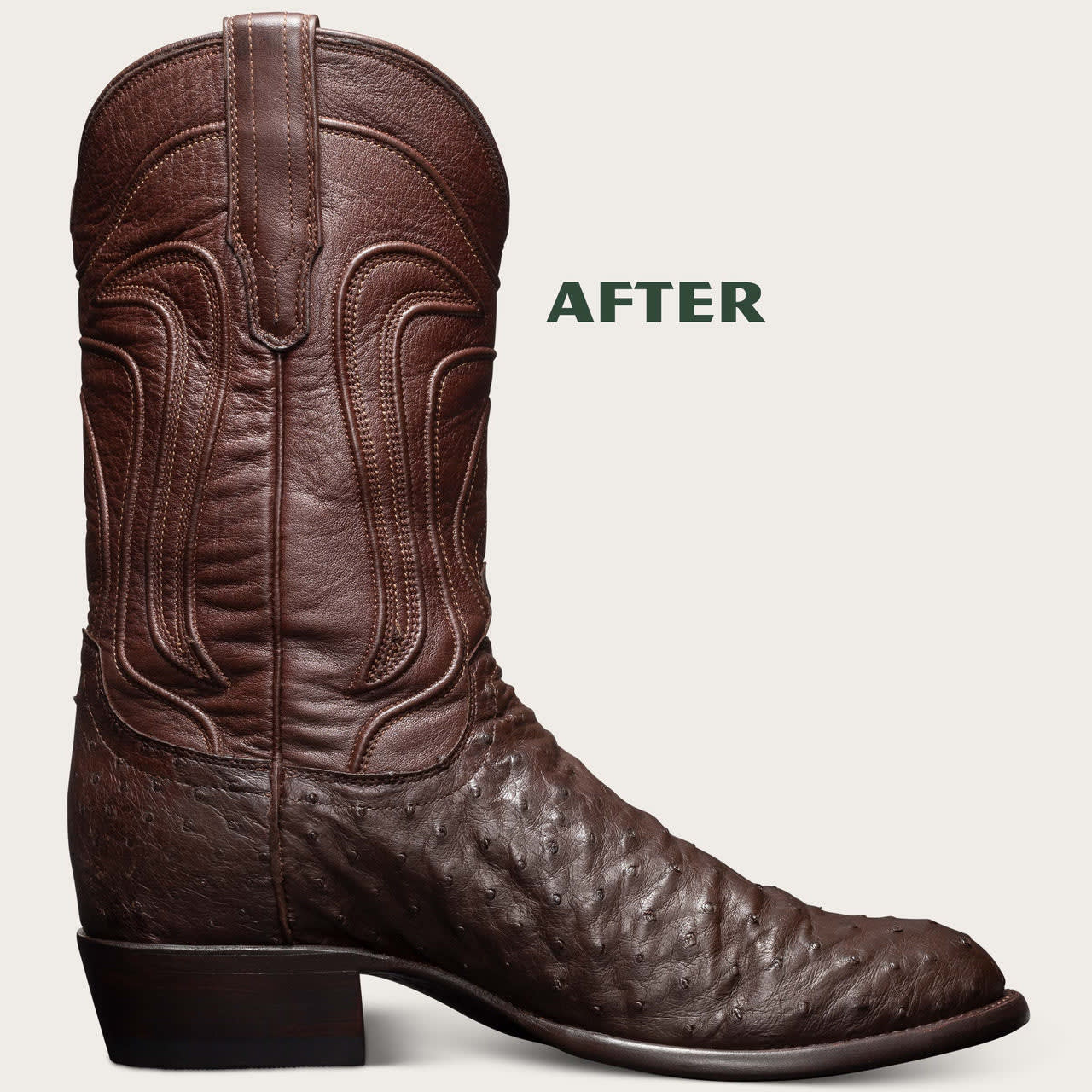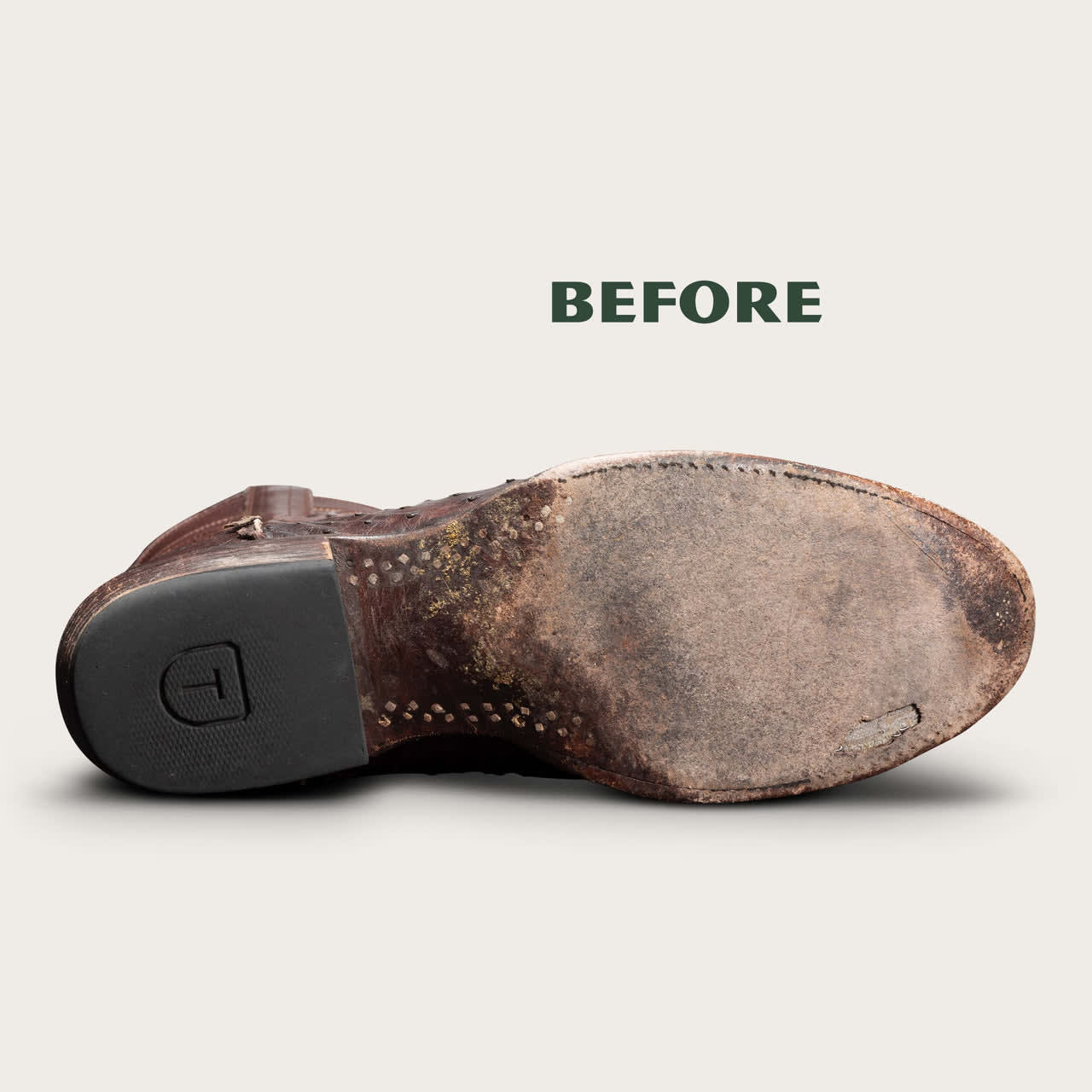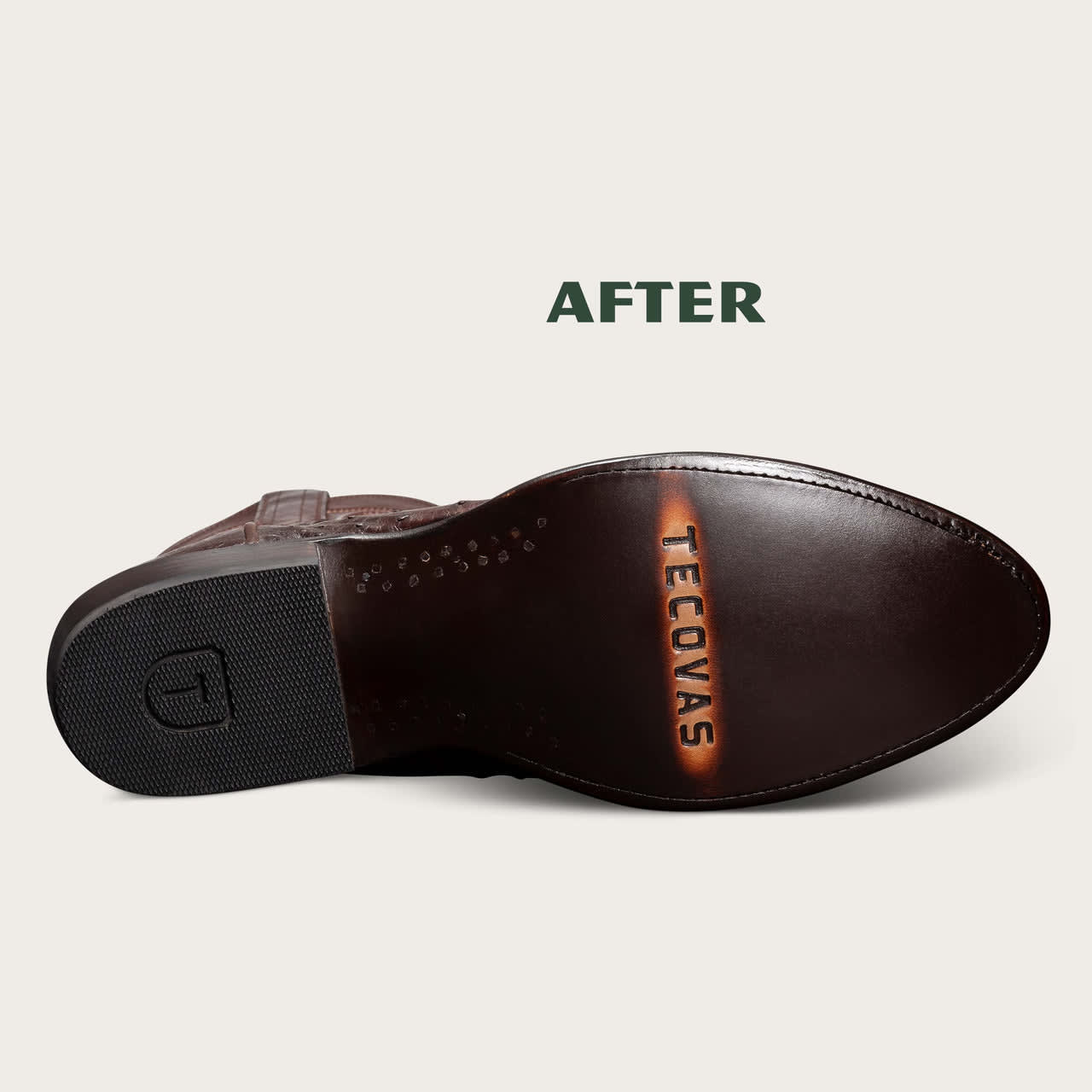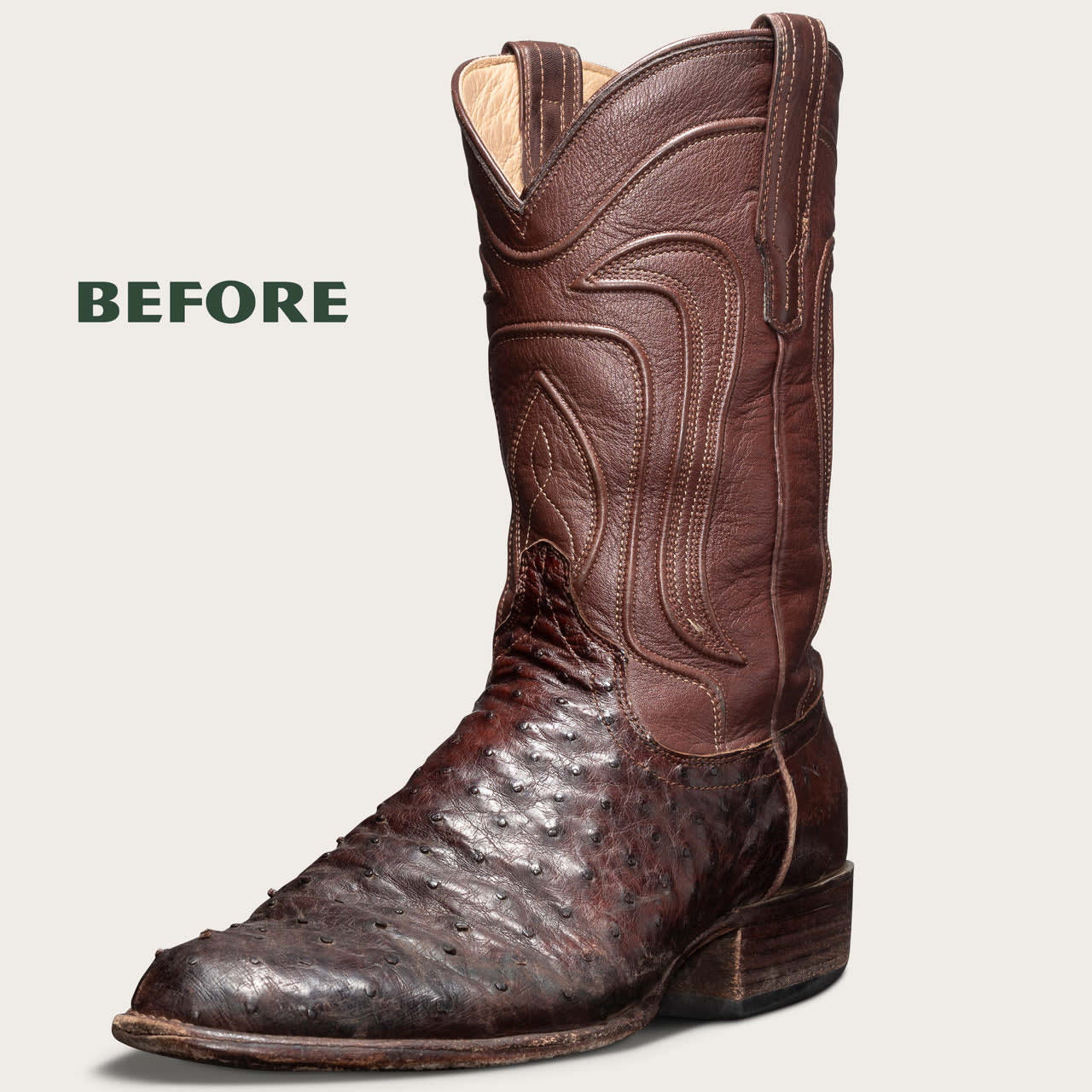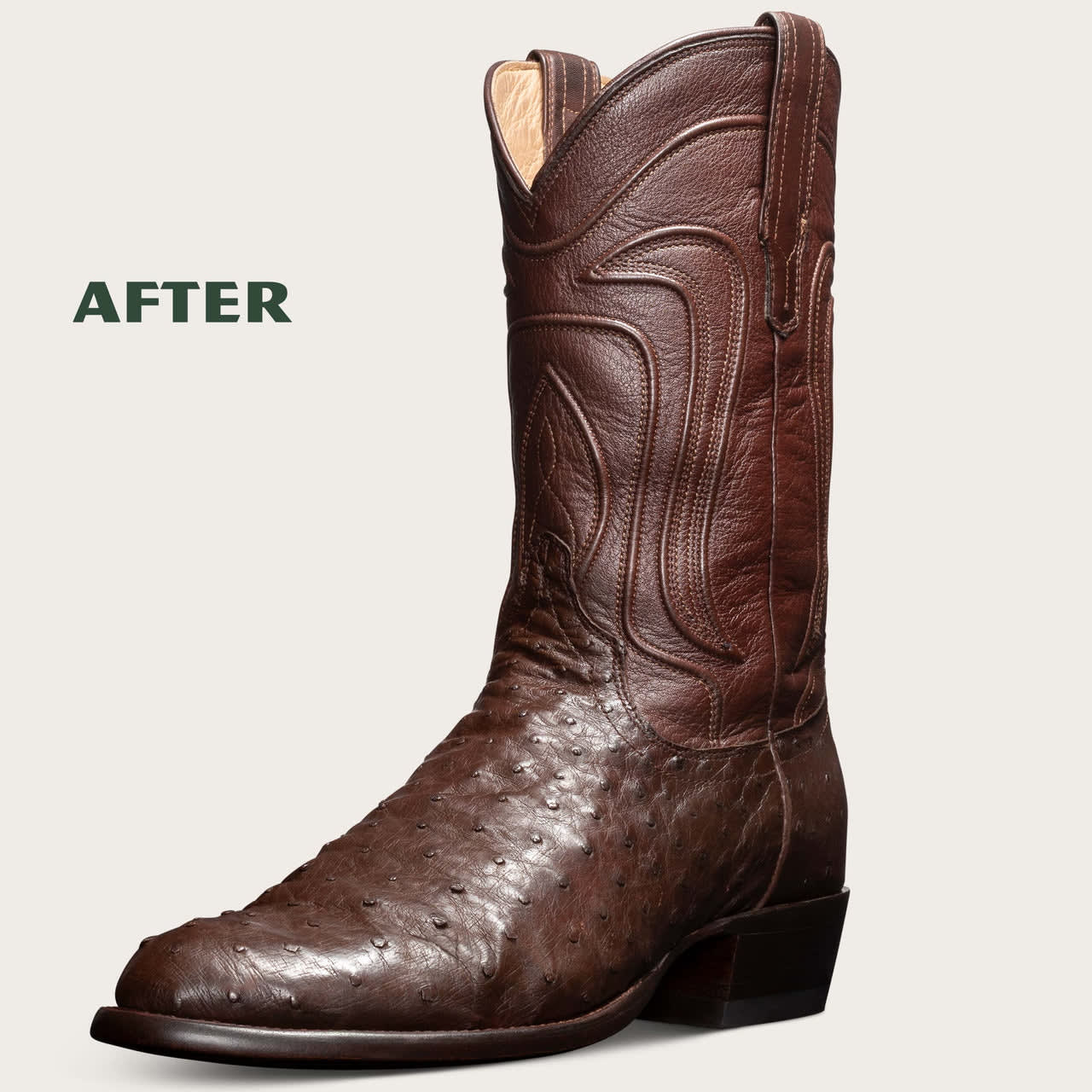 LIMITED QUANTITY AVAILABLE
Boot Restoration
$150
Send in your worn Tecovas for a full restoration. This includes a full resole done with all original Tecovas parts, plus a detailed cleaning, conditioning, and polishing. You'll get them back in about four to six weeks, fully restored and in brand-new Tecovas packaging.
If you have your own box, we'll simply email you a prepaid shipping label. If you need a box to use, select that option, and we'll send you one with a label included.
If you have your own box, we'll email you a pre-paid shipping label after you check out. Just print it out, attach it to your box, package up your boots, and send them in.
New Sole. Same Soul.
Your boots will be resoled, cleaned, conditioned, and polished, and our team will also do their best with any cosmetic damage. They'll come back to you the perfect mix of old and new.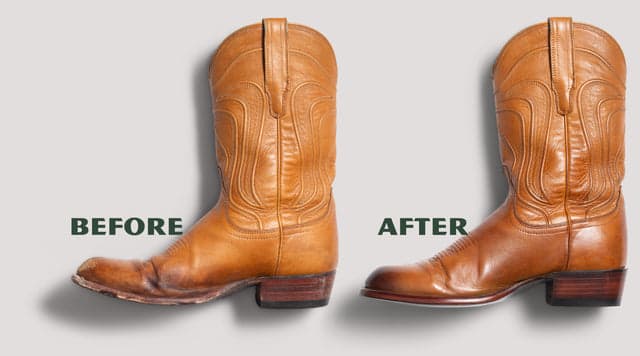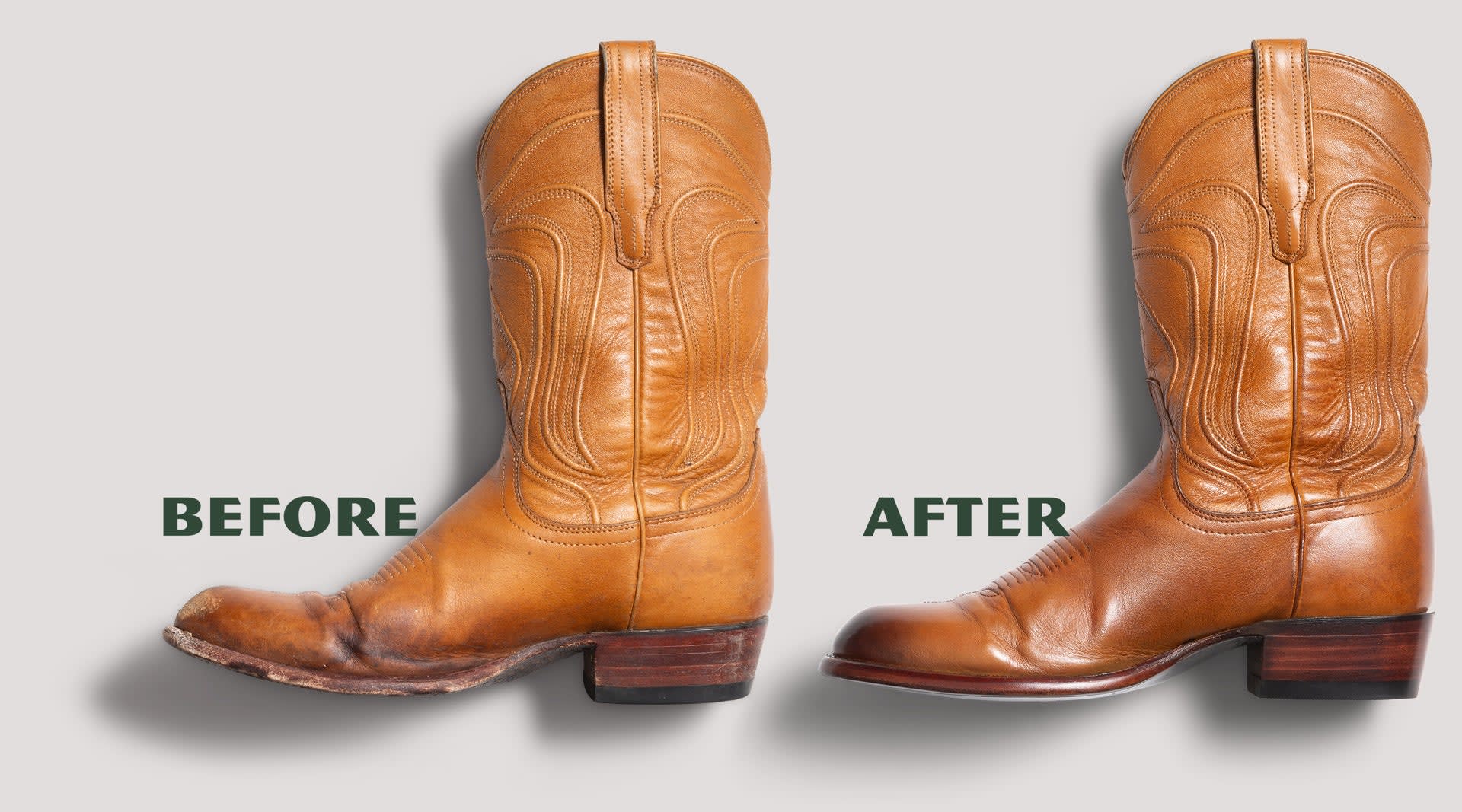 We'll always shoot you straight.
When you buy anything from Tecovas, if you aren't happy, we're not done, and we mean it. In fact, we even have a name for it: The Square Deal. We stand by everything you stand in. We have high standards for quality, comfort, fit, and style. We're stubborn about value so we only sell directly to you with no middleman. Finally, we're Texan on service because for us, business is always personal. Deal?
We promise quality, comfort, fit and style.

We stand by everything we make.

We're Texan on service.

Free Returns, Exchanges & Shipping (Orders $100+)