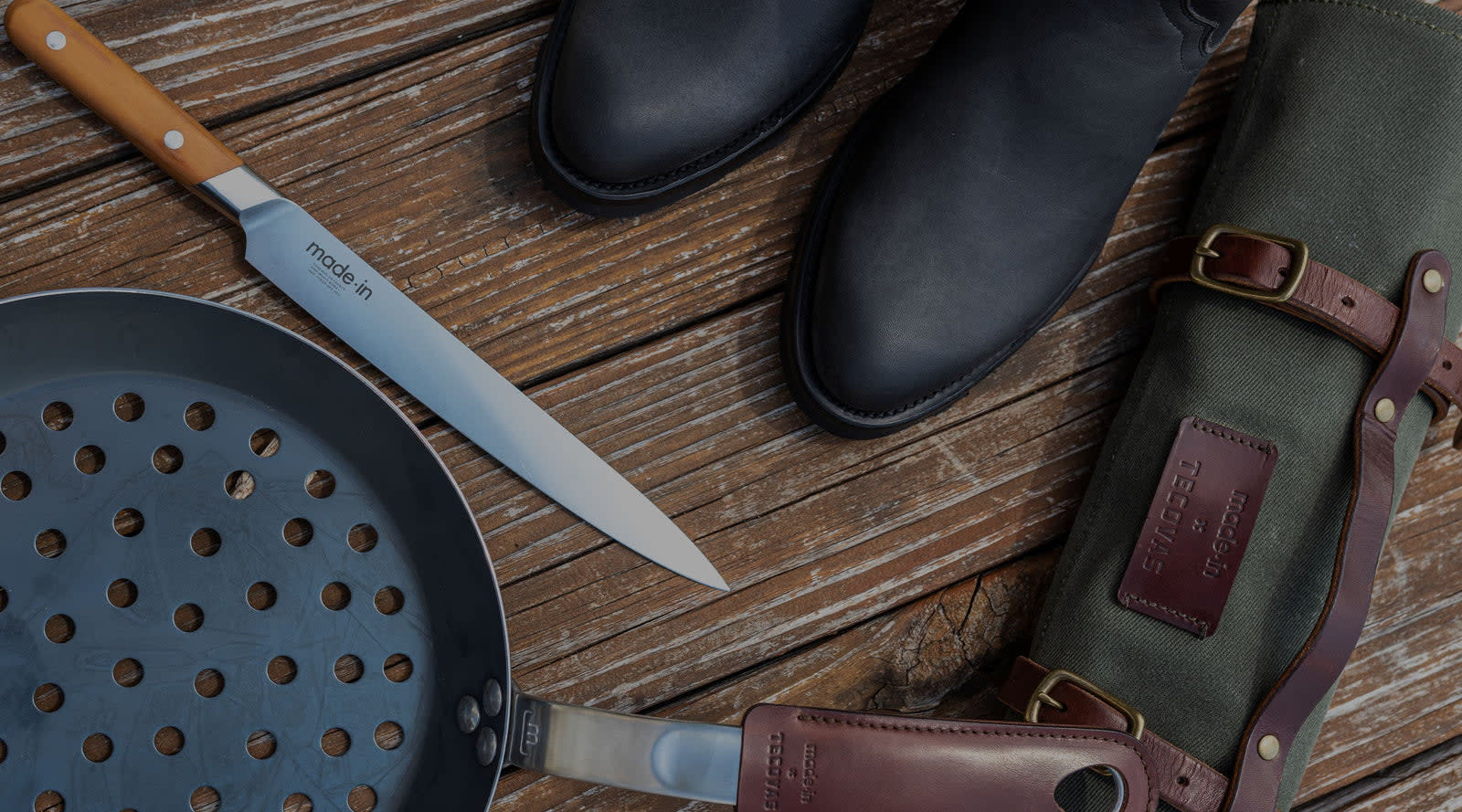 Meet the Limited
Edition Collection
The ritual of the meal forges strong bonds – a connection made between friends over great food and a roaring fire. For this collaboration, we thought about what it means to cook on the frontier with a sense of adventure in your heart, and the unmistakable feel of quality in your hands and on your feet.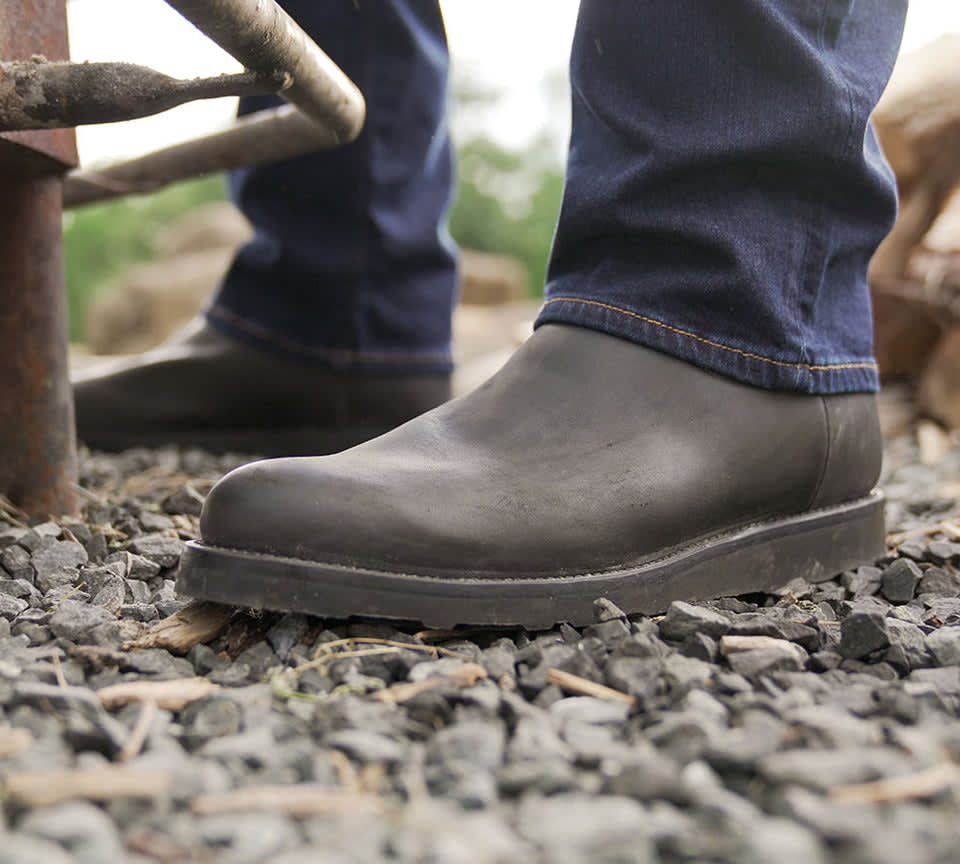 The Knox, in limited edition Carbon Steel, brings all of the rugged qualities of a Tecovas work boot and puts it on the tirelessly comfortable platform of a Vibram wedge sole. It's a boot for those who are on the move day-in and day-out and still want to look good at every step.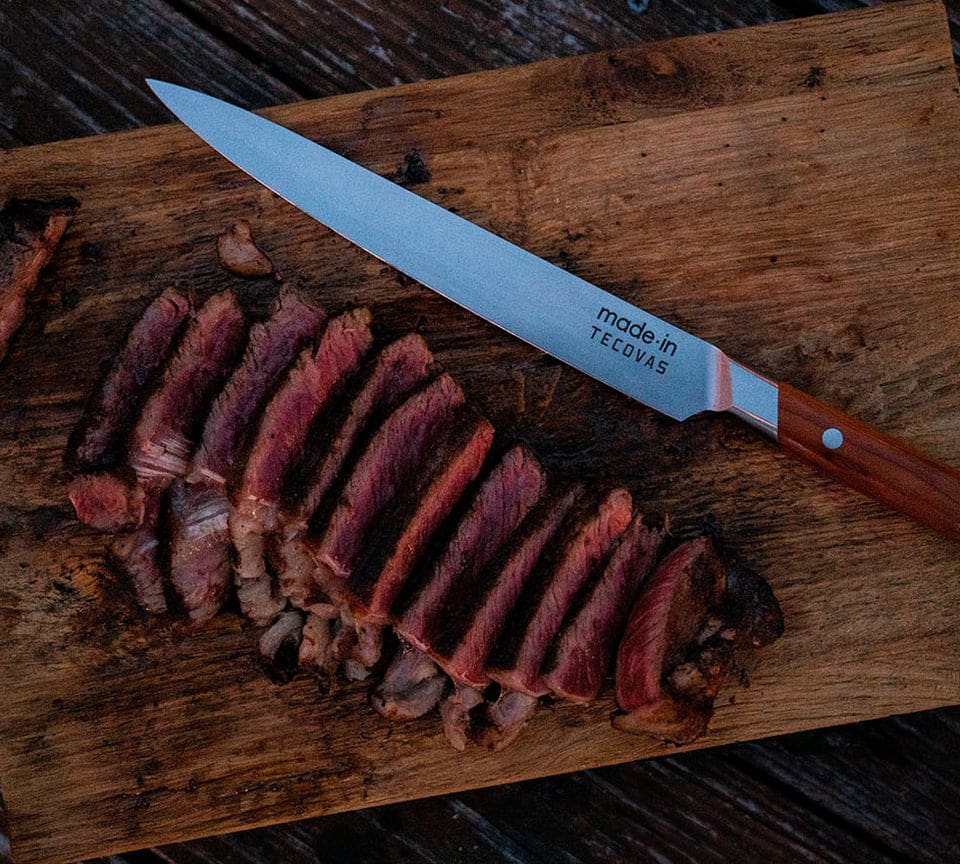 Limited Edition
Carving Knife
The Made In x Tecovas Limited Edition Carving Knife features a Yew Wood handle and a 9" blade, perfect for making precise and even cuts. Whether you're carving a prime rib, slicing a turkey, or trimming fat away from steak, it is essential to have a carving knife to make long, even strokes to produce perfectly clean cuts of meat.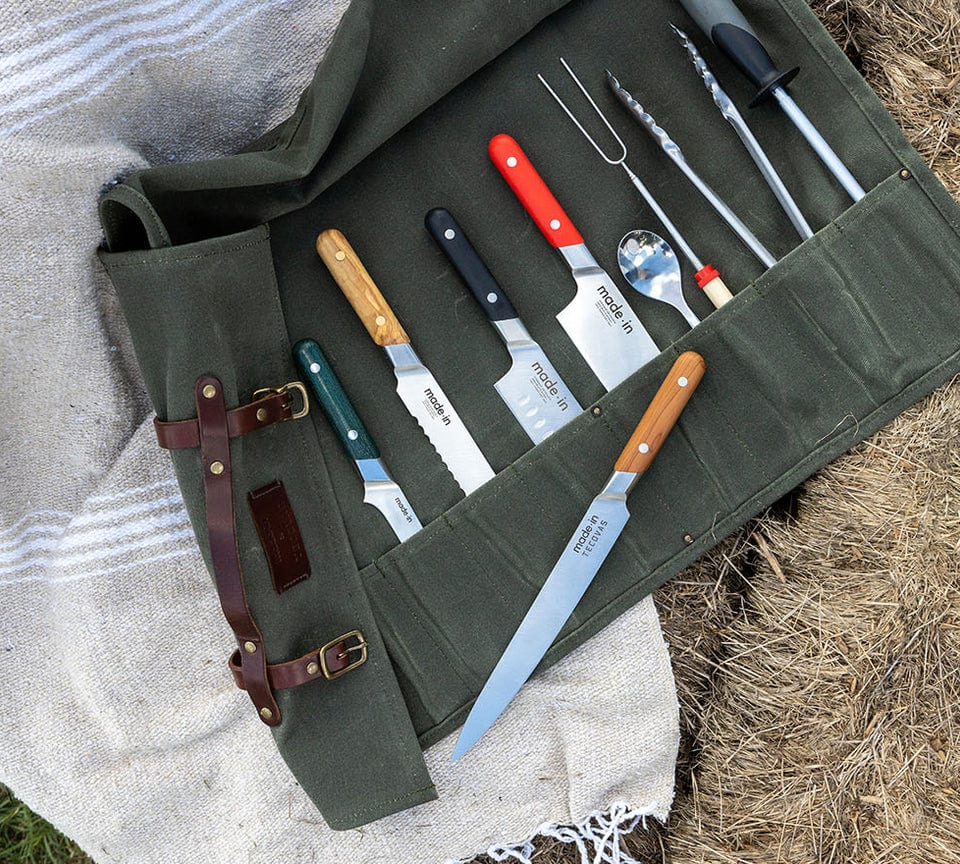 Store and safely transport your kitchen knives and accessories to the great outdoors. The Knife Roll fits all Made In knives and is made in the U.S.A. from waxed twill, harness leather, and brass hardware.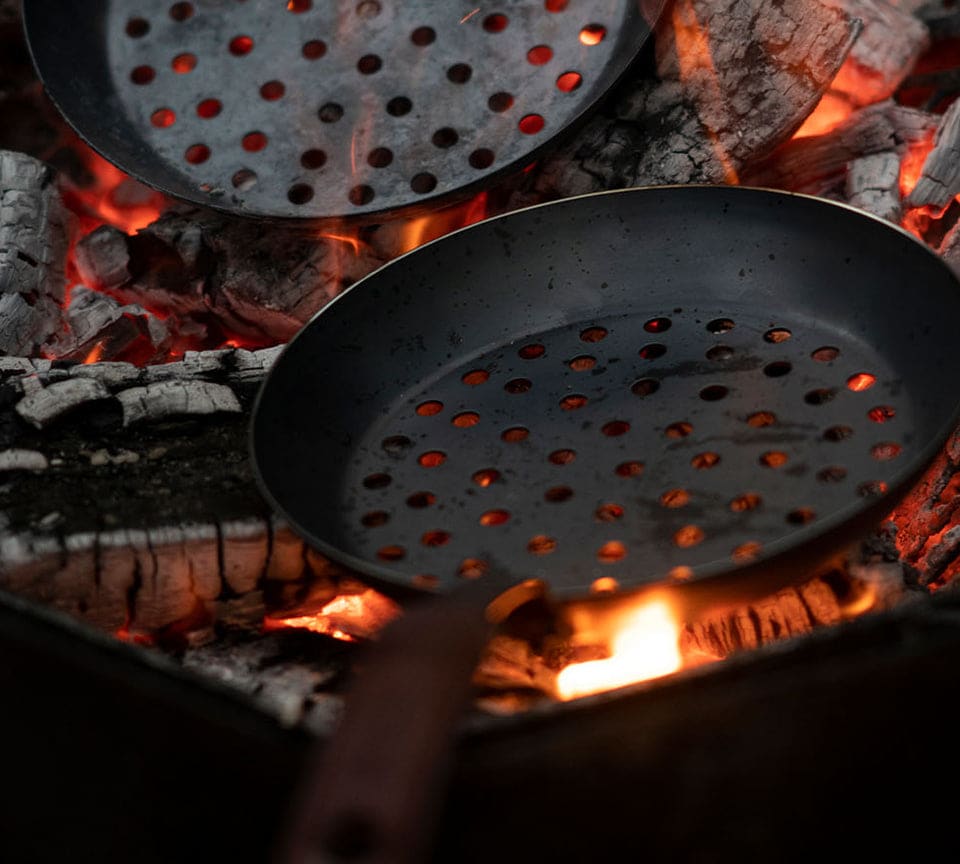 Blue Carbon Steel
Grill Pan
The Blue Carbon Steel Grill Frying Pan will take your grilling to the next level. The long-lasting carbon steel composition is lightweight and conductive, and the 62 perforations allow for flames to make direct contact with your food for that flame-kissed taste. In addition, it's light enough to pack out on the trail and heavy-duty enough for daily grilling on the back patio.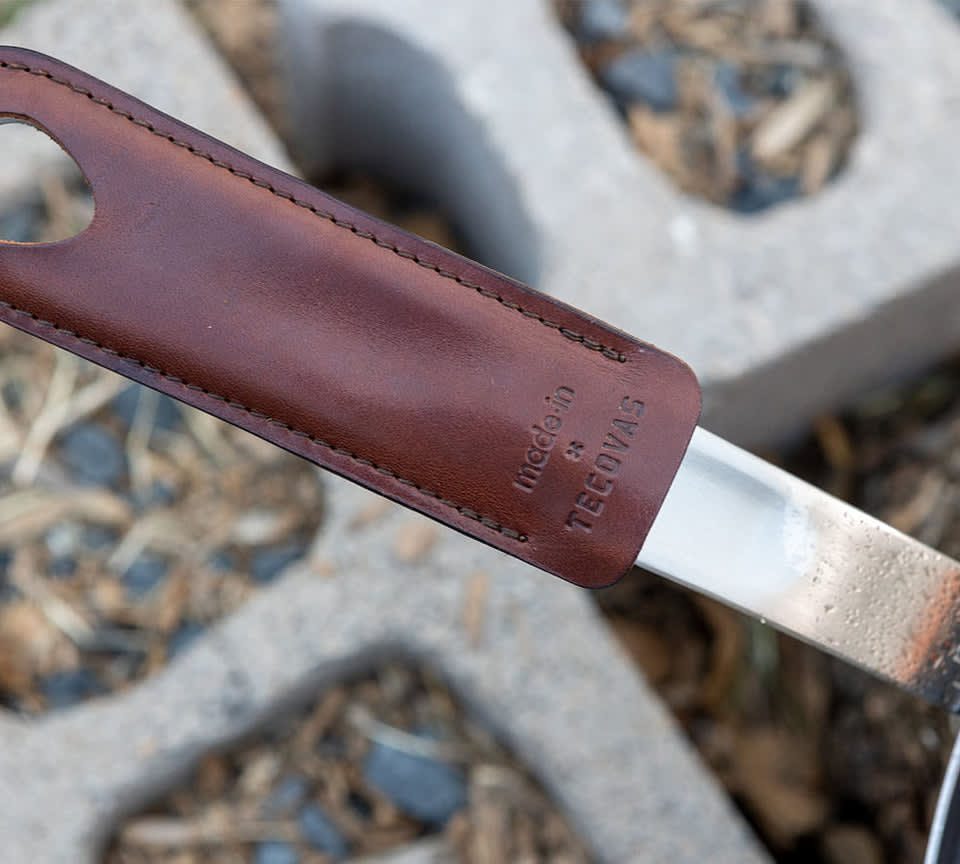 Leather Frying Pan Handle Cover
Made from ultra-rugged Tecovas harness leather, the Leather Frying Pan Handle Cover fits all Made In Carbon Steel Frying Pan handles and will even keep the handle from getting hot while cooking over an open fire.